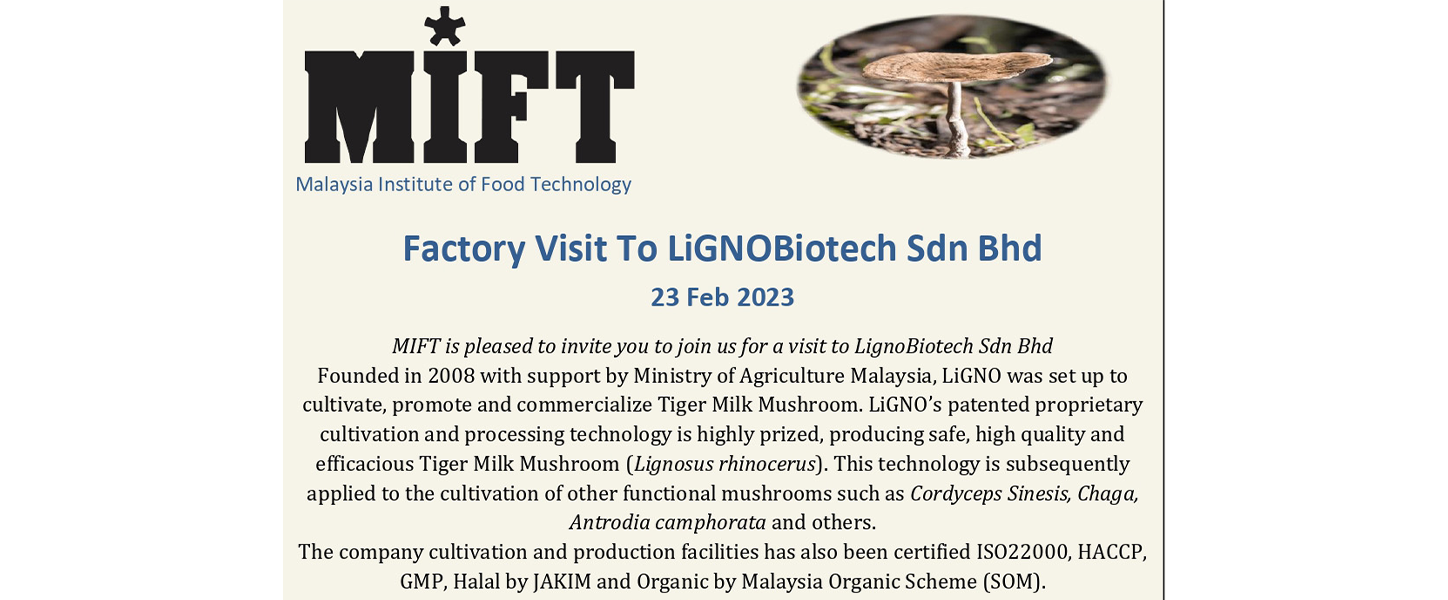 Factory Visit to LiGNOBiotech Sdn Bhd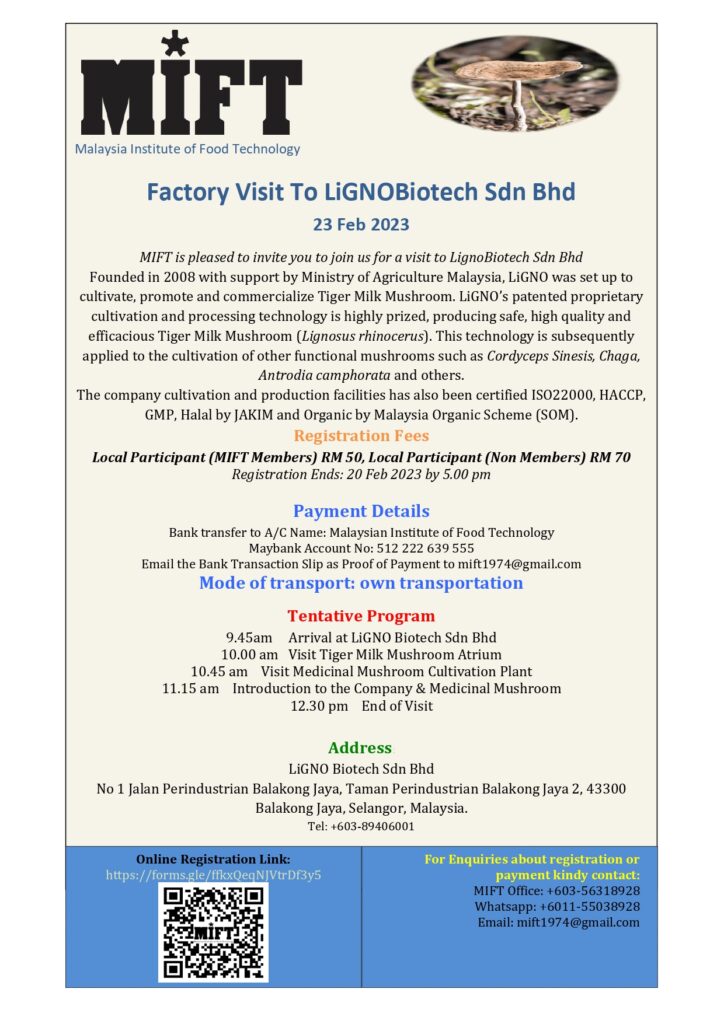 DATE: 23rd February 2023
VENUE: Factory Visit to LiGNOBiotech Sdn Bhd
MIFT is pleased to invite you to join us for a visit to LignoBiotech Sdn Bhd
Founded in 2008 with support by Ministry of Agriculture Malaysia, LiGNO was set up to cultivate, promote and commercialize Tiger Milk Mushroom. LiGNO's patented proprietary cultivation and processing technology is highly prized, producing safe, high quality and efficacious Tiger Milk Mushroom (Lignosus rhinocerus). This technology is subsequently
applied to the cultivation of other functional mushrooms such as Cordyceps Sinesis, Chaga, Antrodia camphorata and others. The company cultivation and production facilities has also been certified IS022000, HACCP, GMP, Halal by JAKIM and Organic by Malaysia Organic Scheme (SOM).
Registration Fees
Local Participant (MIFT Members) RM 50
Local Participant (Non-Members) RM 70
Registration Ends: 20 Feb 2023 by 5.00 pm
If you are interested, please click this link: https://forms.gle/ffkxQeqNJVtrDf3y5